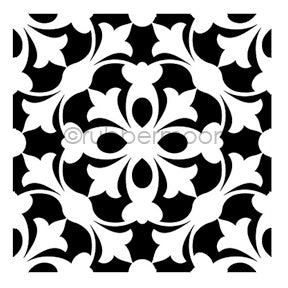 Nathalie Kalbach | NK7381I - Versailles Negative Floral Tile - Rubber Art Stamp
Nathalie Kalbach | NK7381I - Versailles Negative Floral Tile - Rubber Art Stamp
Approx. Image size 2 1/4" x 2 1/4"
Enjoy these floral tile designs in a large size with this rubber stamp designed by Nathalie Kalbach. These stamps are perfect for creating fields of pattern, continuous backgrounds, luscious layers, bold focal points and more. The positive and negative designs can be layered for beautiful results. 
Please note that the large Floral Tiles are only available in Cling. 
You can get the whole set HERE!
---
We Also Recommend