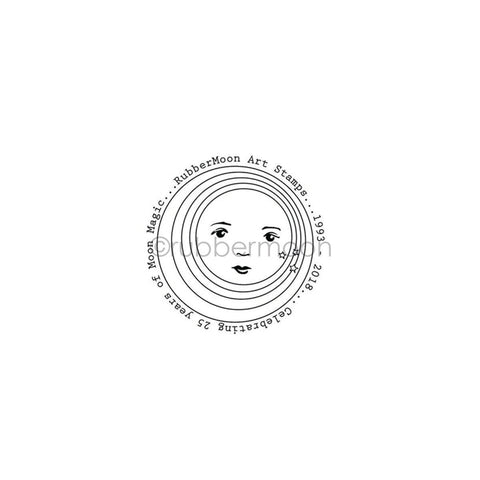 Kae Pea | KP7277F - 25 Years of Moon Magic - Rubber Art Stamp
Kae Pea | KP7277F - 25 Years of Moon Magic - Rubber Art Stamp
Approx. image size 1 3/4" x 1 3/4" 
This stamp commemorates 25 years of RubberMoon Art Stamps! A new take on our classic moon motif, new moon got a sleek, modern makeover with text around her commemorating this wonderful milestone.
This stamp is available for a limited time only and will retire at the end of 2018!
---
We Also Recommend